AG Sessions getting an update from FBI now on suspicious packages
Attorney General Jeff Sessions is being updated on the latest information regarding the suspicious packages by the FBI right now, according to a Justice Department official.
Fox Business Network host Lou Dobbs peddles conspiracy theory about suspicious packages
Fox Business Network host Lou Dobbs, who is prone to peddling conspiracy theories and is a prominent supporter of President Trump, asserted without evidence on Thursday that it was "fake news" that suspicious packages were mailed this week to high-profile Democrats and the New York City offices of CNN.
"Fake bombs," Dobbs wrote in a tweet posted to his verified account Thursday morning. "Who could possibly benefit by so much fakery?"
Dobbs deleted his tweet after immediate and widespread condemnation. Authorities have said that the bombs found in the packages were rudimentary, but functional.
It was not clear if Dobbs' tweet violated the standards of the Fox Business Network or whether he would face any disciplinary action.
Spokespeople for Fox Business did not immediately respond to a request for comment.
FBI confirms three additional packages
The FBI said in a tweet Thursday morning that it could confirm three more packages that were "similar in appearance to the others."
"One in New York addressed to Robert DeNiro, and two in Delaware addressed to former Vice President Joseph Biden," said the tweet from the FBI's official account.
This brings the total to 10 suspicious packages that have been discovered since earlier this week.
The package addressed to Robert De Niro arrived yesterday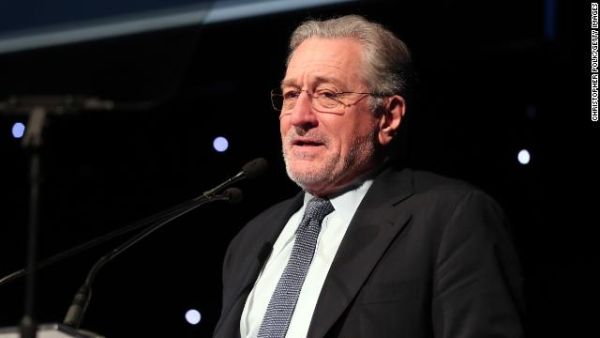 The package addressed to Robert De Niro arrived Wednesday morning in the general mailing room, a law enforcement official tells CNN.
A retired police officer working there discovered the package yesterday, but didn't think anything of it and left it in his office.
After seeing news reports, he realized the package was similar to the other mail bombs and called NYPD's 1st precinct at 4:00 a.m.
The NYPD then responded with their Emergency Services Unit units and the bomb squad.
The package was removed around 7:00 a.m. and was never opened.
De Niro was not at the office when authorities responded this morning, according to a source with direct knowledge.( CNN / IM )